About the Doctor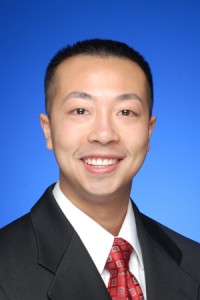 Dr. Derek Ng, B.A., B.Sc., D.C.
Markham Chiropractor

Dr. Ng embraces the body's ability to heal itself, living by the approach to prevent problems from occurring rather than allowing a problem to take place and then fixing it. This was what led Dr. Ng to pursue a career in chiropractic.
Upon completion of his doctorate degree, Dr. Ng served as the clinic director at Chiropractic of Wildwood (Missouri, USA). He helped launch this new practice into one of the busiest practices in the area. It was in 2013 when Dr. Ng decided to move home for the cold winters and to be closer to family.
Education
Dr. Ng pursued his formal chiropractic education at the prestigious Logan College of Chiropractic (Chesterfield, MO), graduating in 2009. In addition to his Doctor of Chiropractic degree, Dr. Ng is also a proud graduate of York University (Toronto, Ontario) with a Bachelors degree (Specialized Honors) in Kinesiology & Health Sciences (2004) as well as Bachelors degree in Human Biology from Logan University (2006).
Following extensive post-graduate courses, Dr. Ng is board certified in acupuncture with the National Board of Chiropractic Examiners.  Dr. Ng has earned Fellowship status with Acupuncture Society of America and was fortunate enough to have studied under the world-renowned Dr. Richard Yennie, one of the pioneers responsible for introducing acupuncture to North America.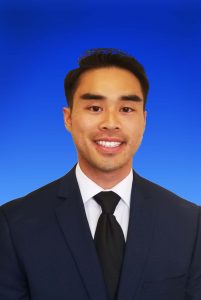 Bob Tran, RMT
Markham Registered Massage Therapist
After graduating from the University of Guelph and becoming a Registered Kinesiologist, Bob attended Sutherland-Chan School of Massage Therapy to become a Registered Massage Therapist.  In addition to deep tissue massage, Bob is also well versed with Swedish (relaxation) and sports massages.
He uses a combination of soft tissue and joint mobilization treatment approaches to optimize patient recovery and return to function.  Bob is constantly refining his skills and continuing education to provide the most effective treatment; he enjoys receiving feedback from his patients.  In his spare time, he is an avid gym-goer and enjoys power lifting.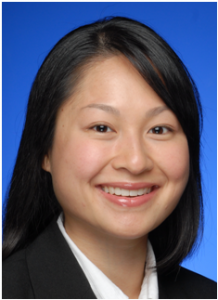 Amy
Office Manager

Beyond the administrative duties, marketing initiatives and overall business management of Markham Chiropractic + Rehab, my primary role is serving the patients and treating the patients the same way I would want be treated – with the utmost respect, care and professionalism. I strive to ensure our clinic procedures, policies and flow are well-organized, efficient and patient-centered because we value your time.  In addition, my role is to help our practitioners do what they do best and that is to focus all of their energy and passion into treating you!